Support TORCH and look good at the same time with TORCH branded clothing.
Download and complete the order form below:-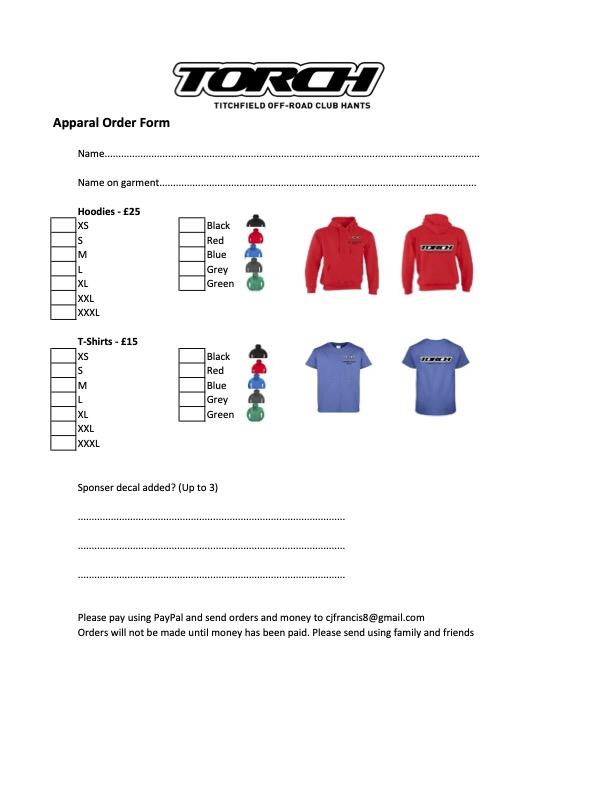 Midweek Practice Wednesday 22nd May 16:00 – 21:30
Summer Scorcher R4 Sunday 26th June 08:00 – 17:00
Please book in and pre pay before every event.
For more details and booking in see RACE EVENTS page
Do not forget to check the setups area to see if there is a setup for your car for TORCH. If you have a winning setup then send it into us and we will publish it on the TORCH website.